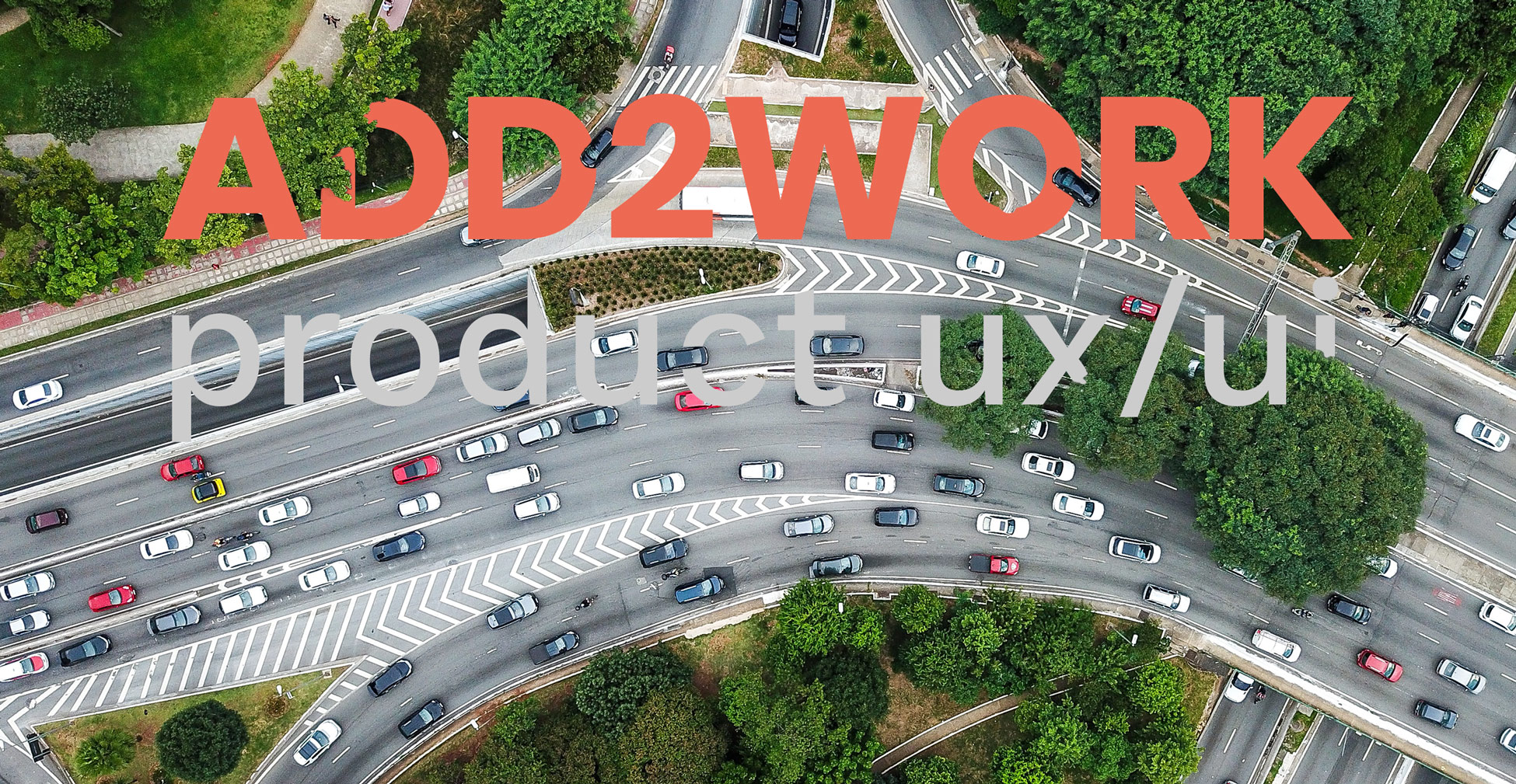 Add2Work are a company that collects data and uses that data to increase the knowledge in order to create better results. Add2Work´s customers are salespersons working for Bell Add, coaches working for Mindstrain and Securitas.
​
Task – Optimise the product in conjunction with the CEO & with knowledge based on user interviews & tests.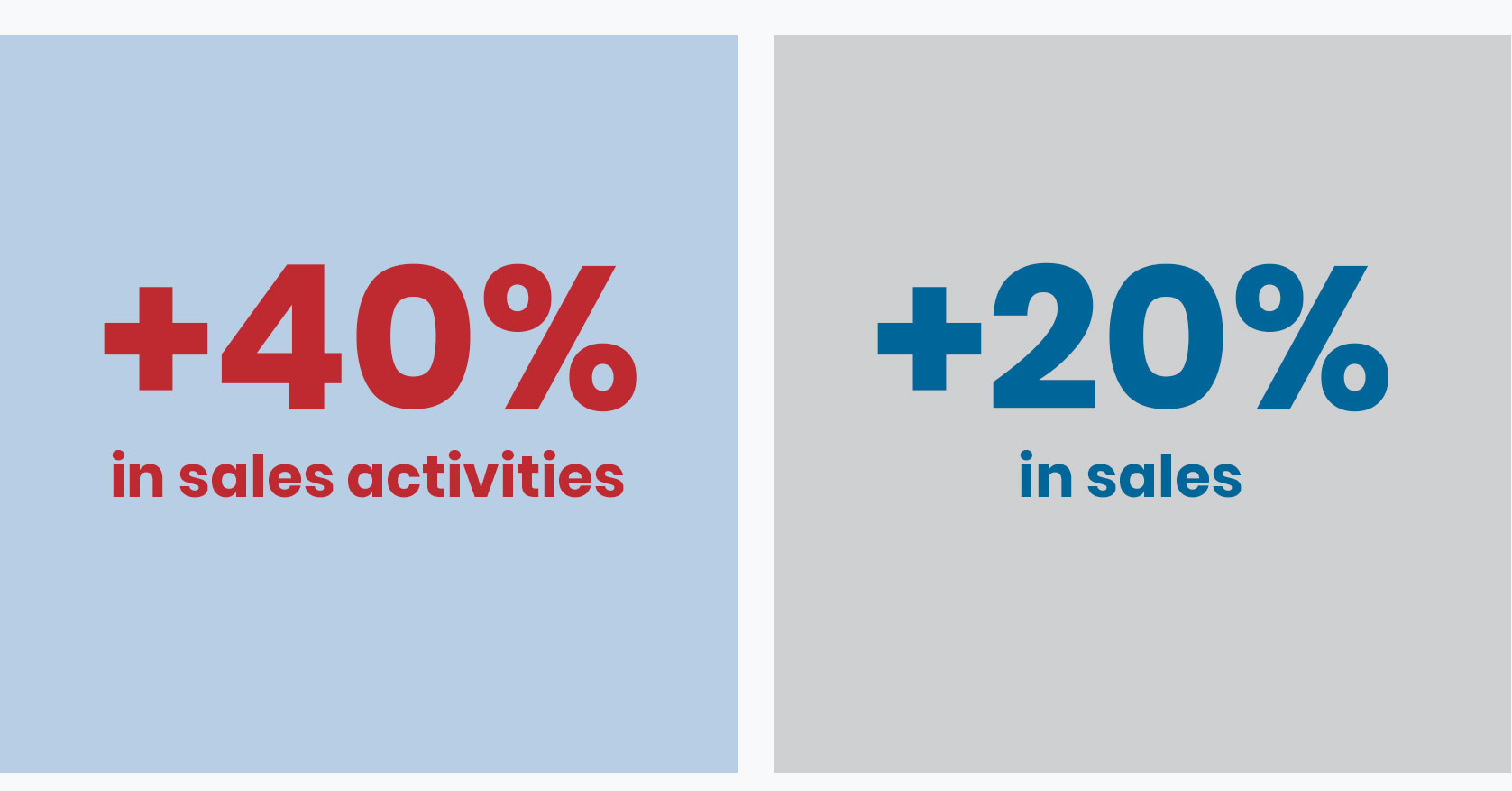 The salesmanager are the only one who can create new customers and distribute them to the salespersons. Here the salesmanager can use the UPLOAD button to load the customer info from excel or the MANAGE MANUALLY button to create the customer.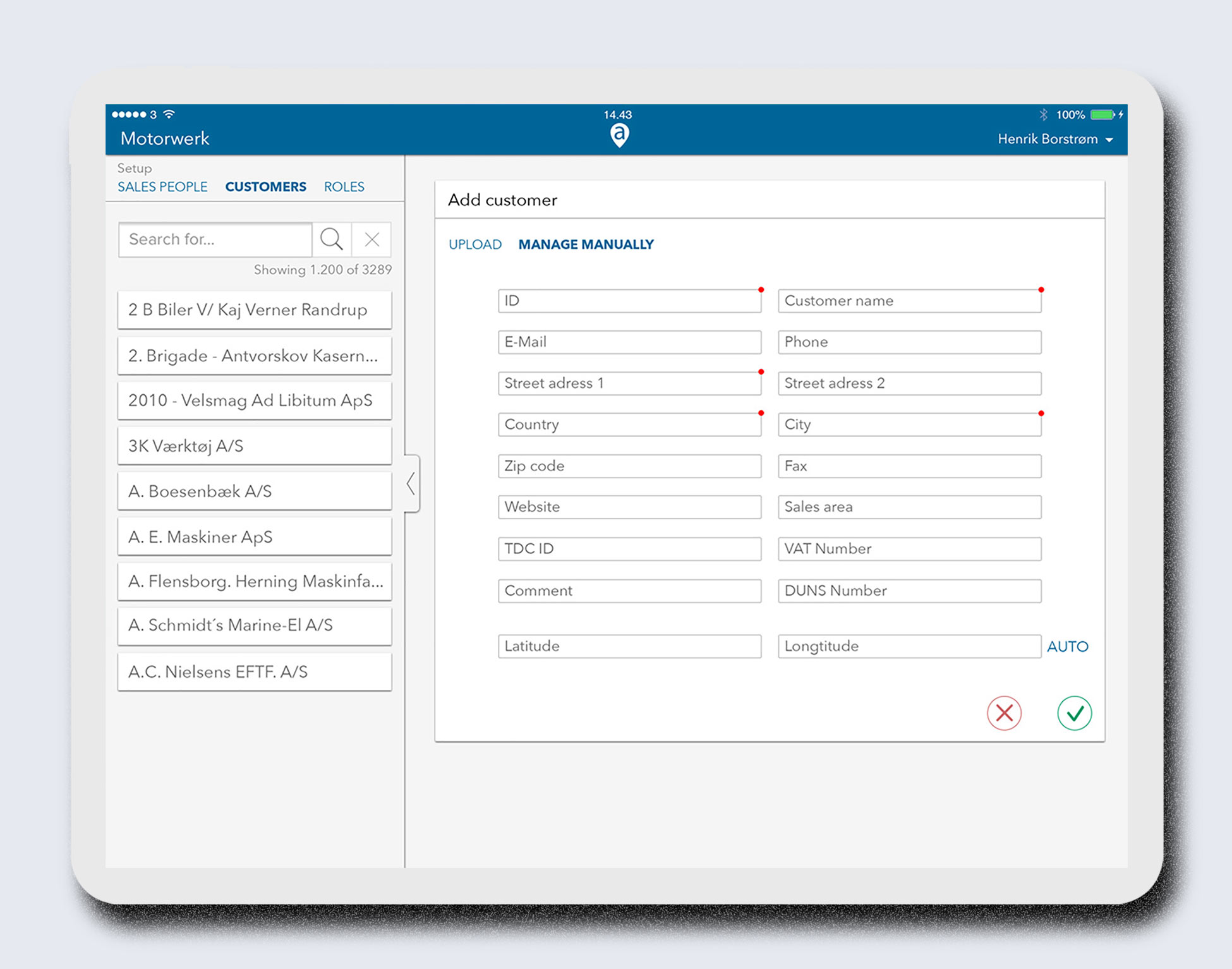 Segmentation of new customers
When the user opens the app the first time, the manager has loaded some of the first customers in the system. The salesperson then have to define the segment of the customer. The 4 different segments are colorcoded so the user can get an easy overview of which segment the customer are.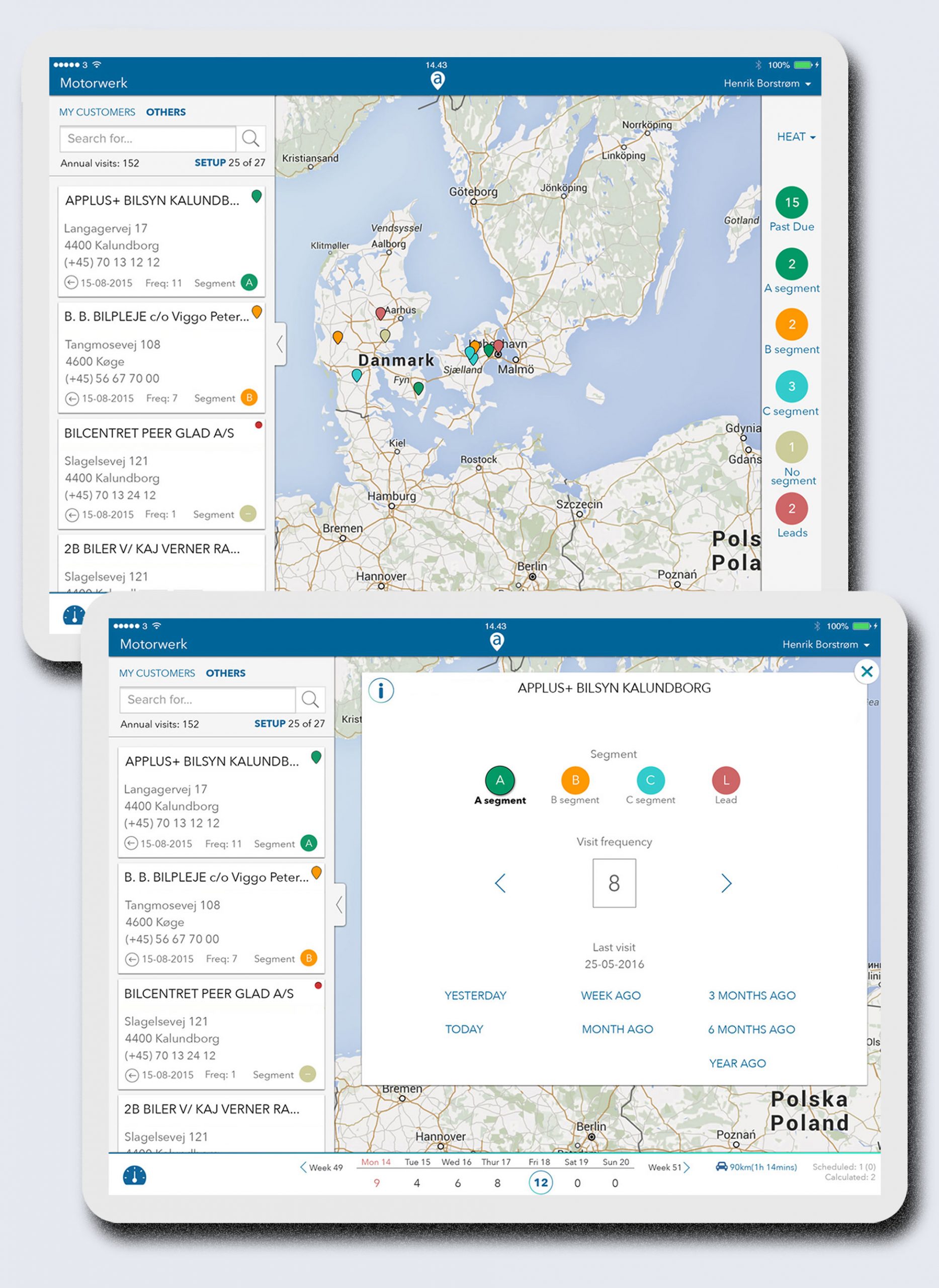 Each salesperson has a personalised dashboard where they can compare their own performance and against their colleagues. The top dashboard are data extracted from an external source and can not be redesigned and gives the salesperson an easy overview of their performance.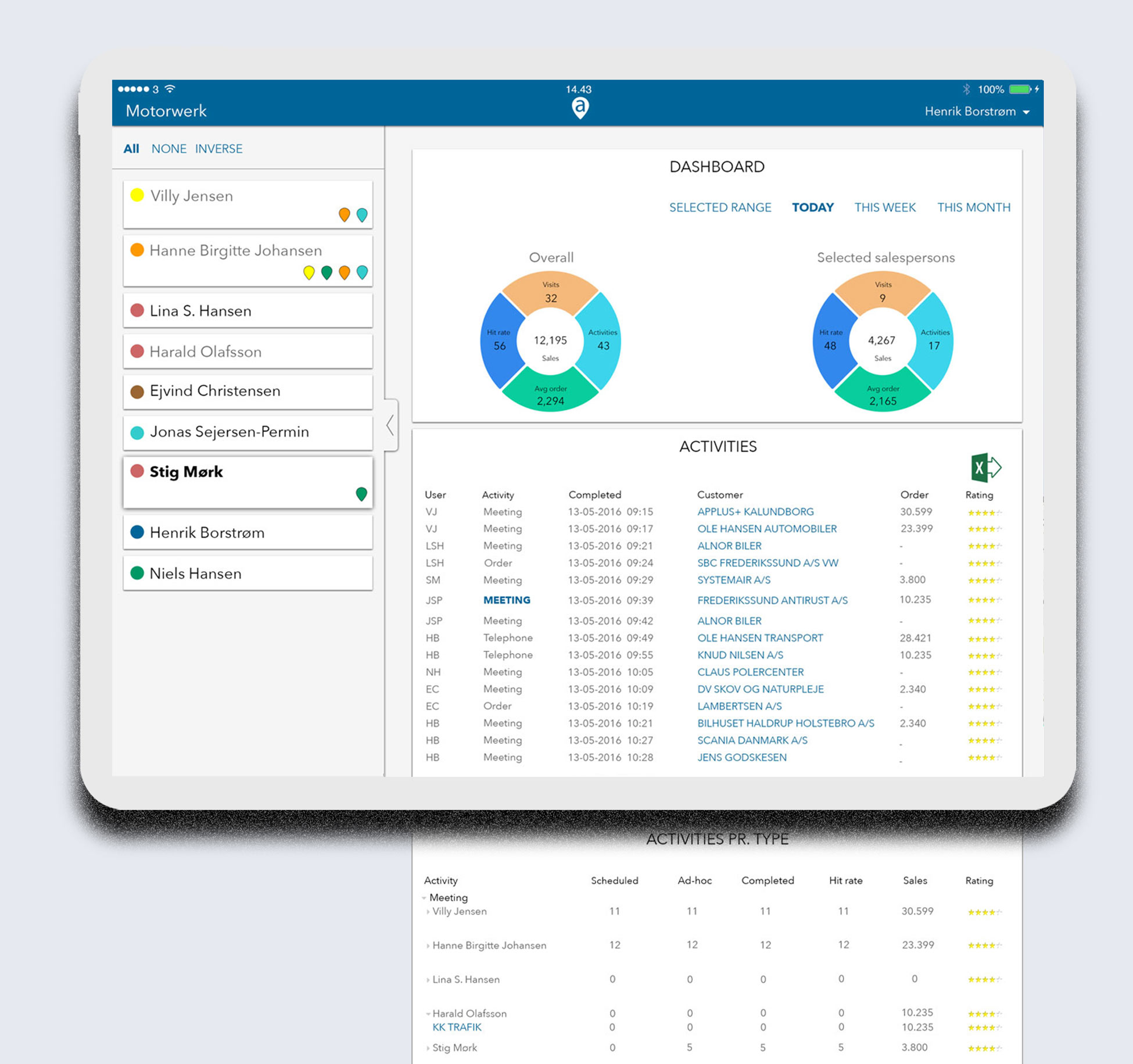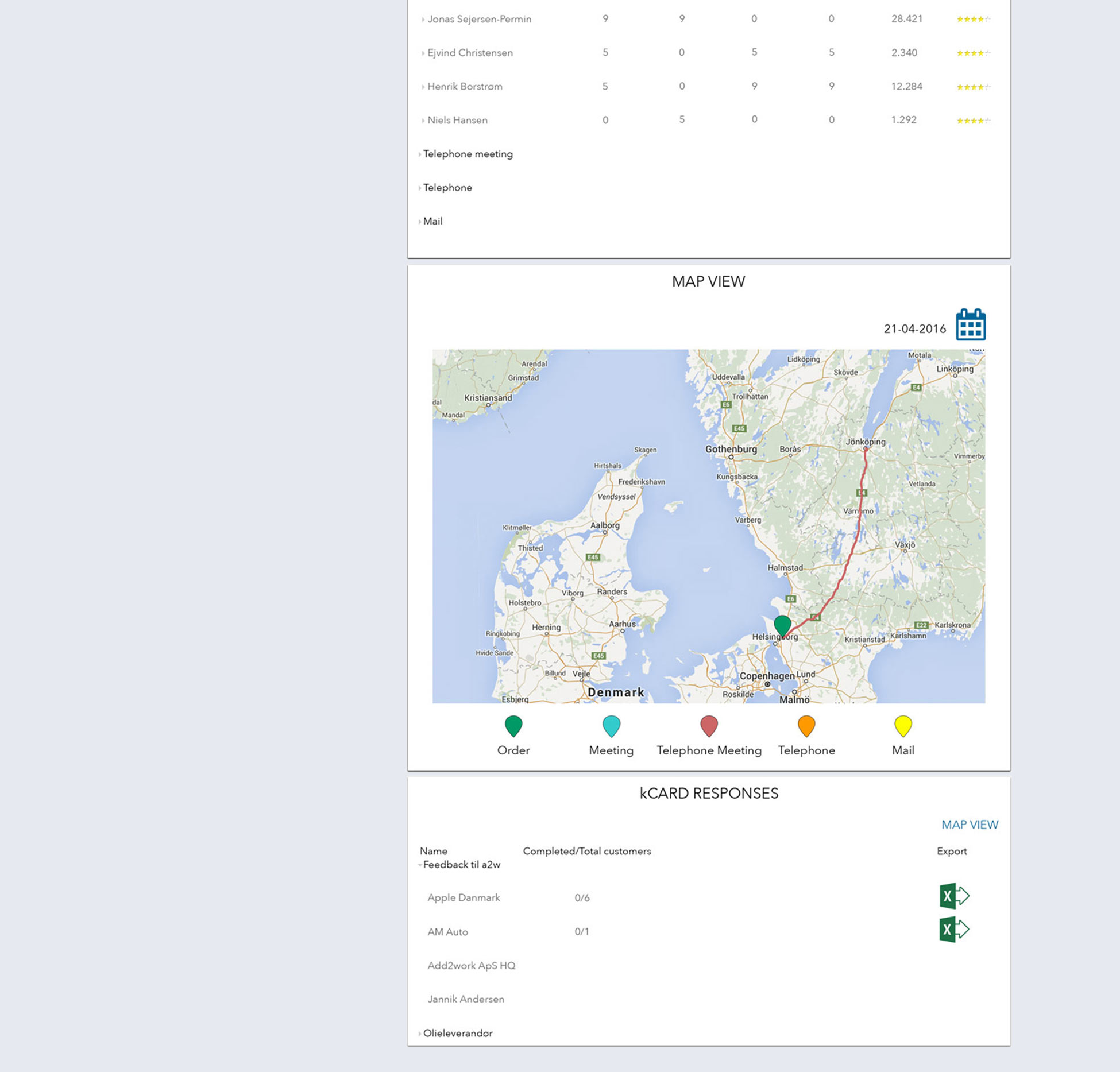 If the user wants to add an activity to a customer they can click on the card on the left or the pin on the map.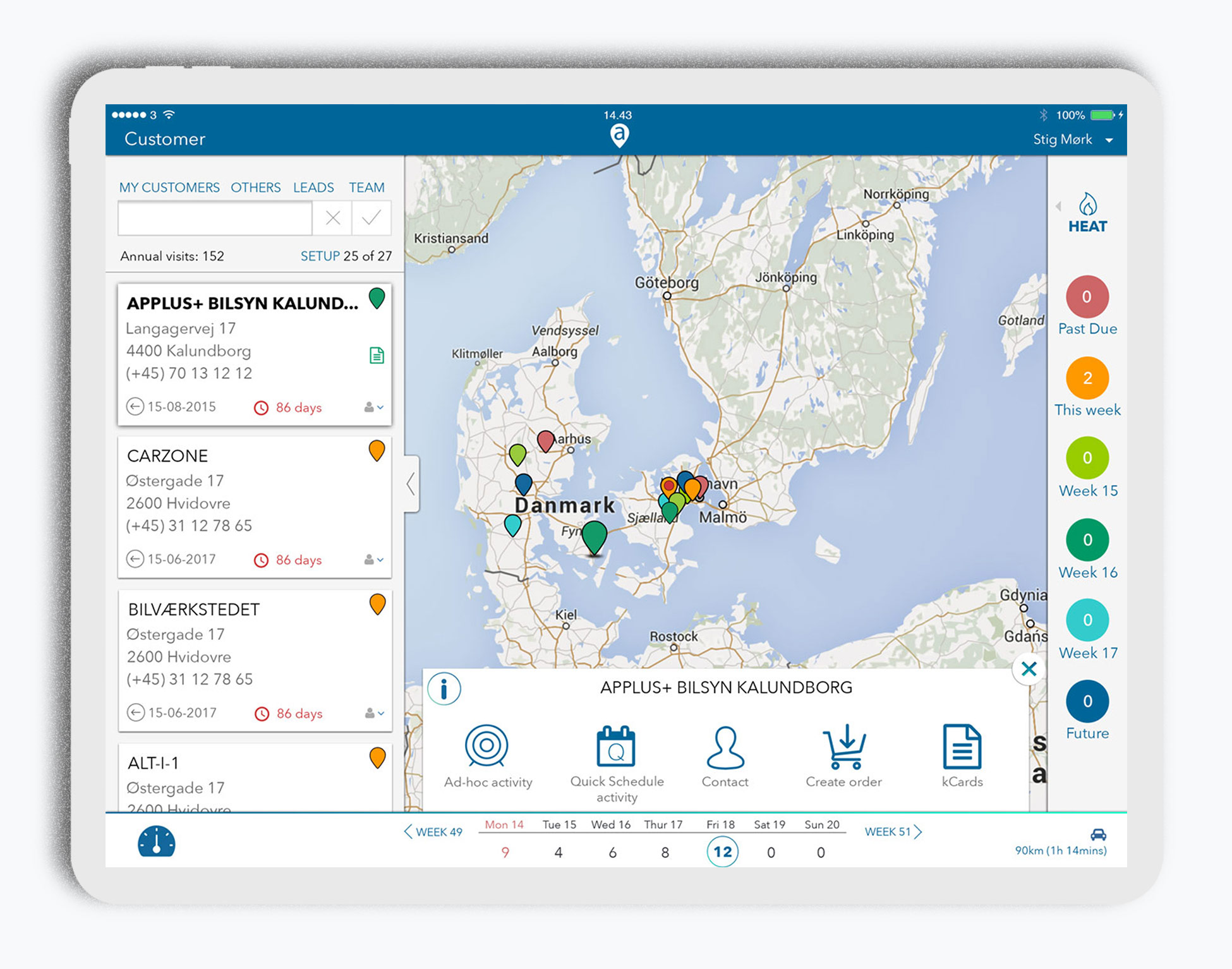 The user can access more info on the customer by clicking the circled I in the top left corner.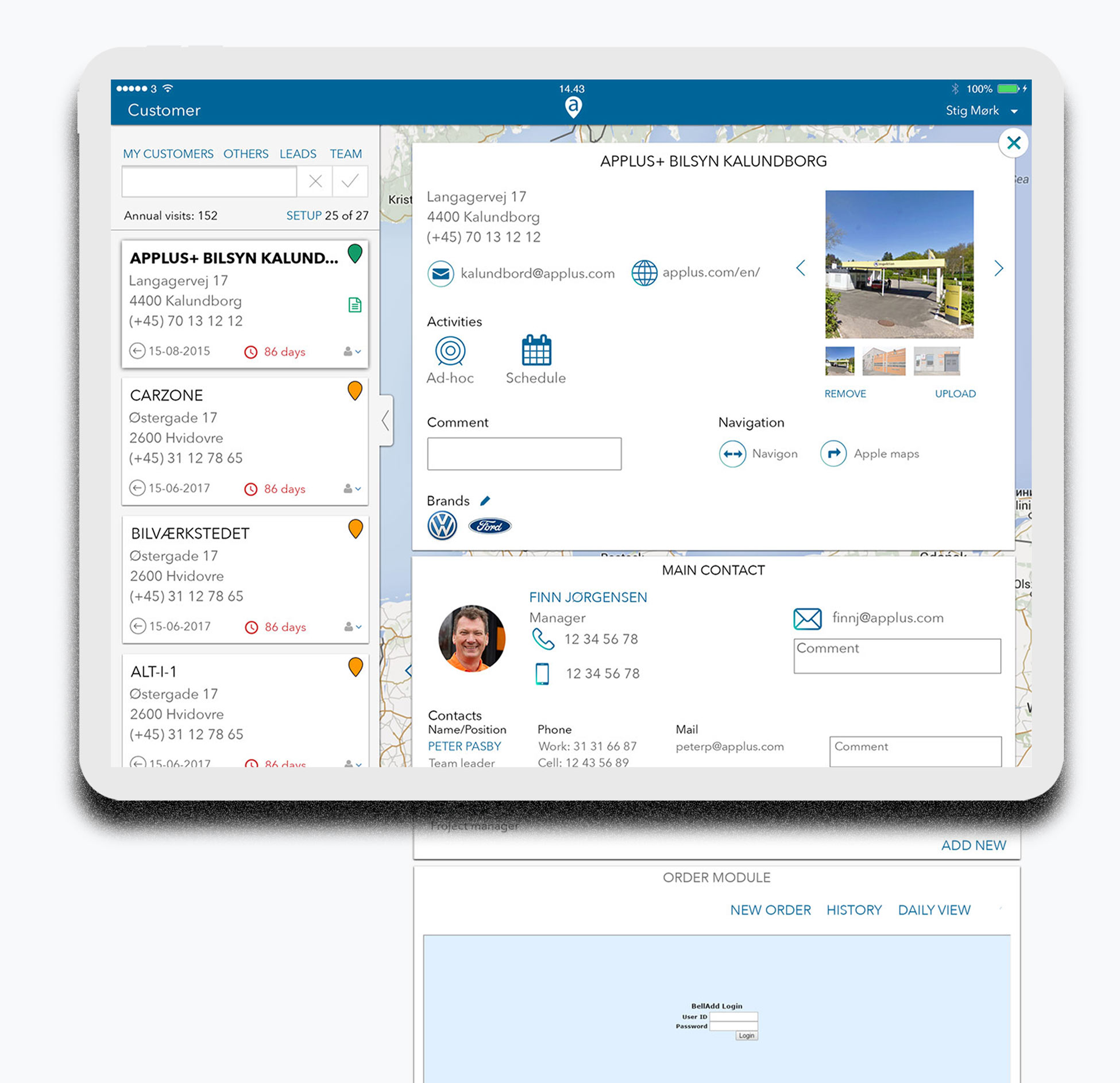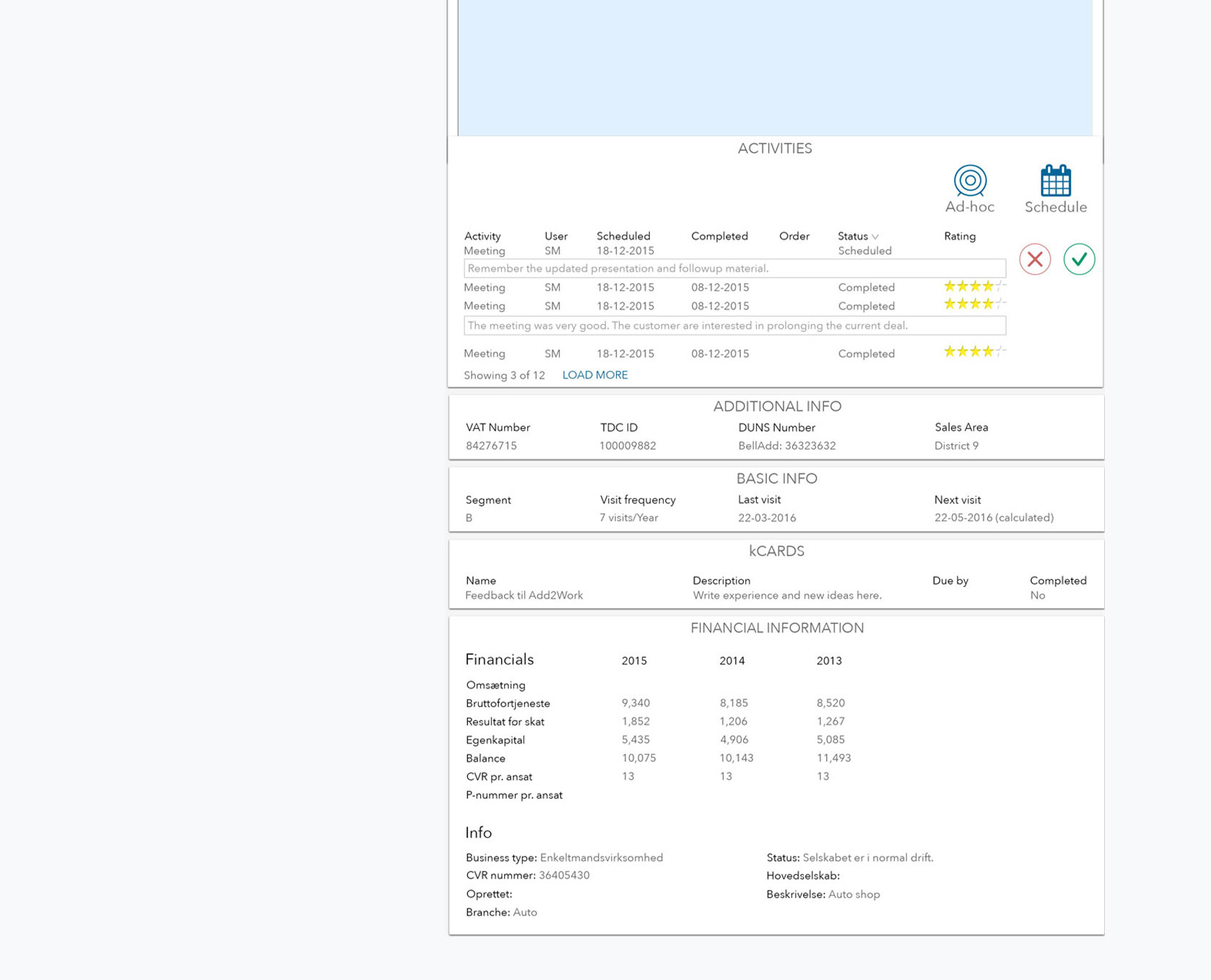 If the user wants to log an activity, they click the AD-HOC ACTIVITY or SCHEDULE ACTIVITY button.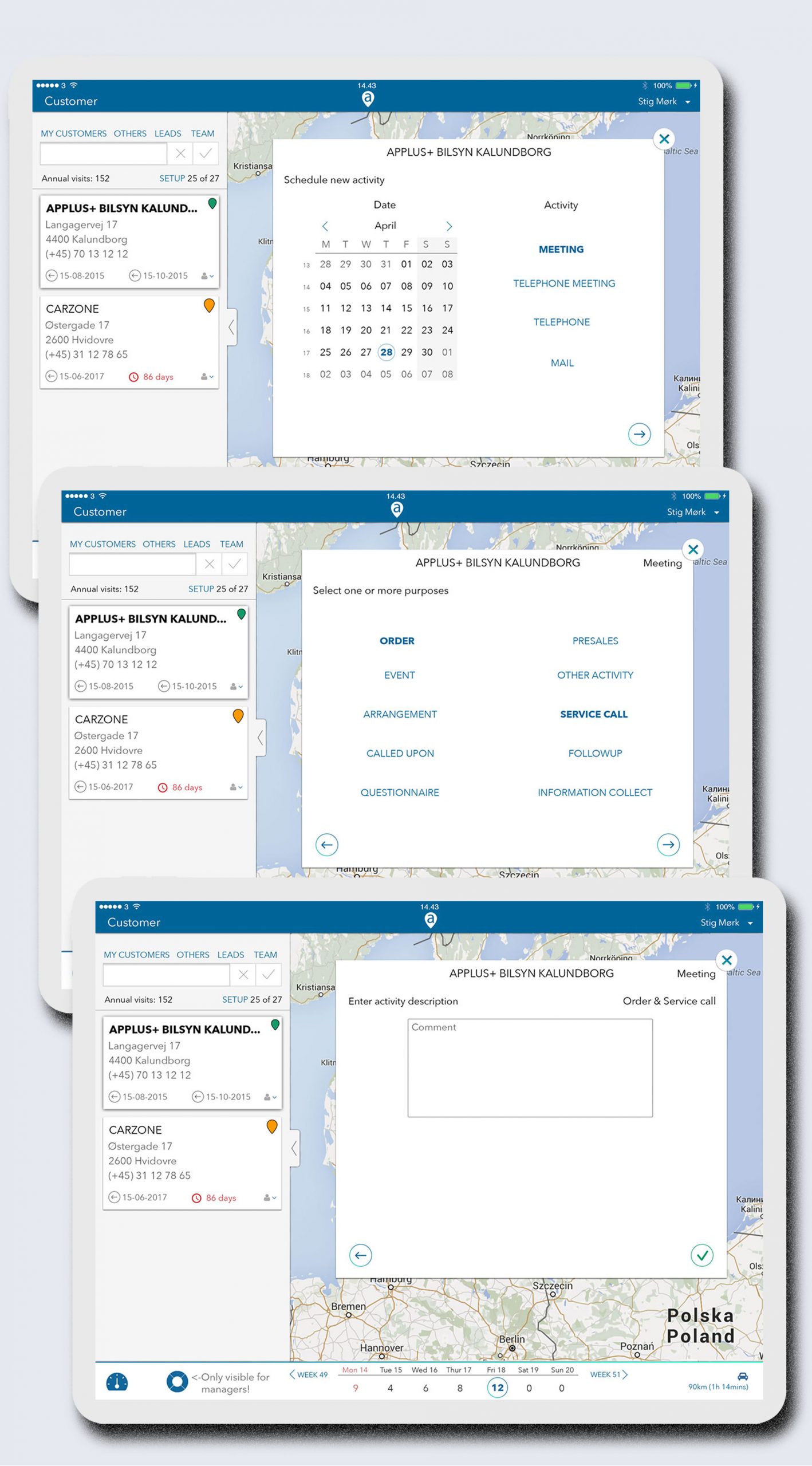 The connect was a hub in the Add2Work product that collects chat, salesperson info, video recording, and most importantly videocalls. The salespersons working for Bell Add needed a solution for easy knowledge-sharing with colleagues when they were "in the field" at customers.