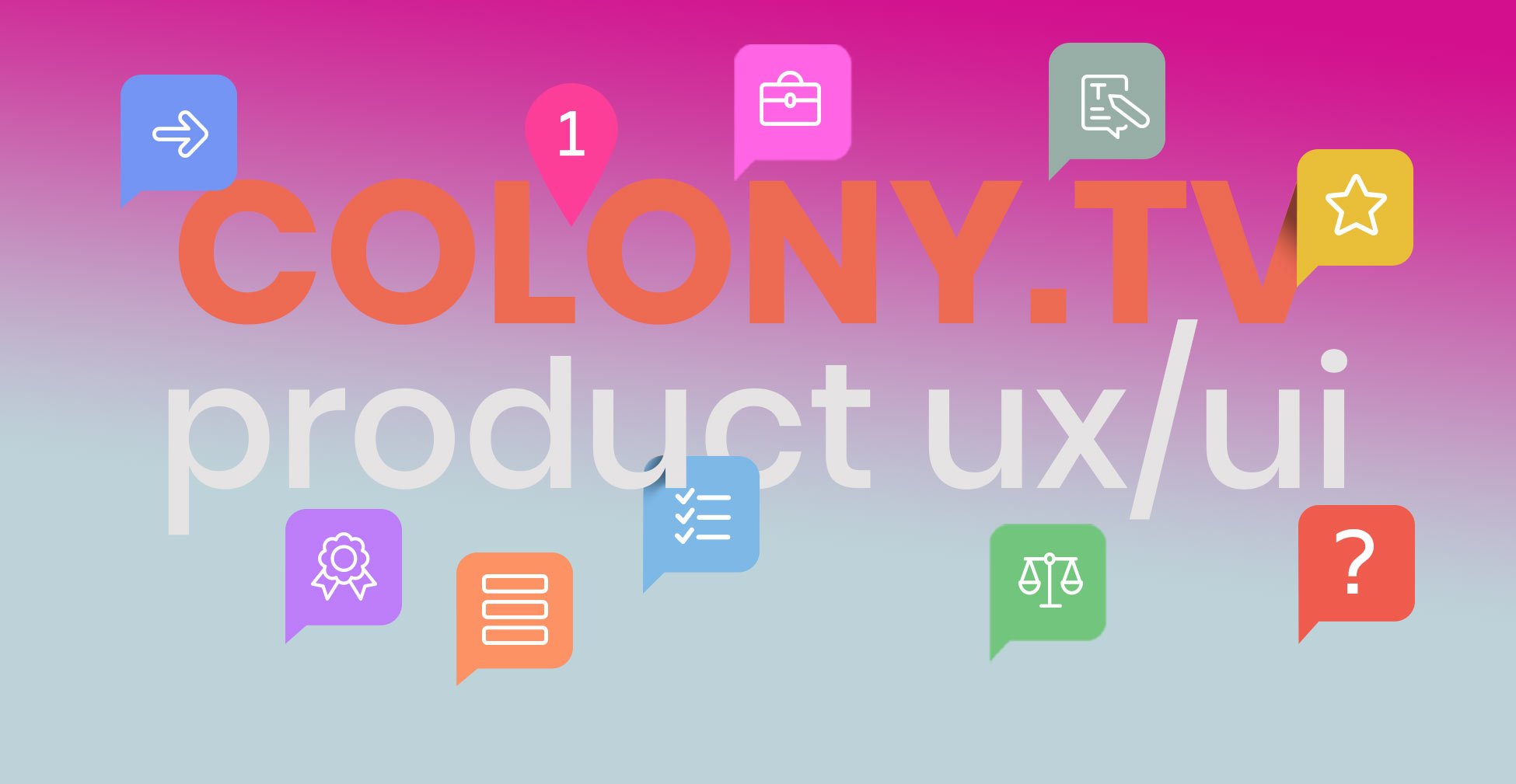 Colony are a company that creates interactive video software. The software are aimed at B2B.
Task – Optimise the product in conjunction with the CEO & COO.
The colony product are online projects where company managers can upload their videos, images and soundfiles and make them interactive. After the users have interacted with the videos the data can be used for further development.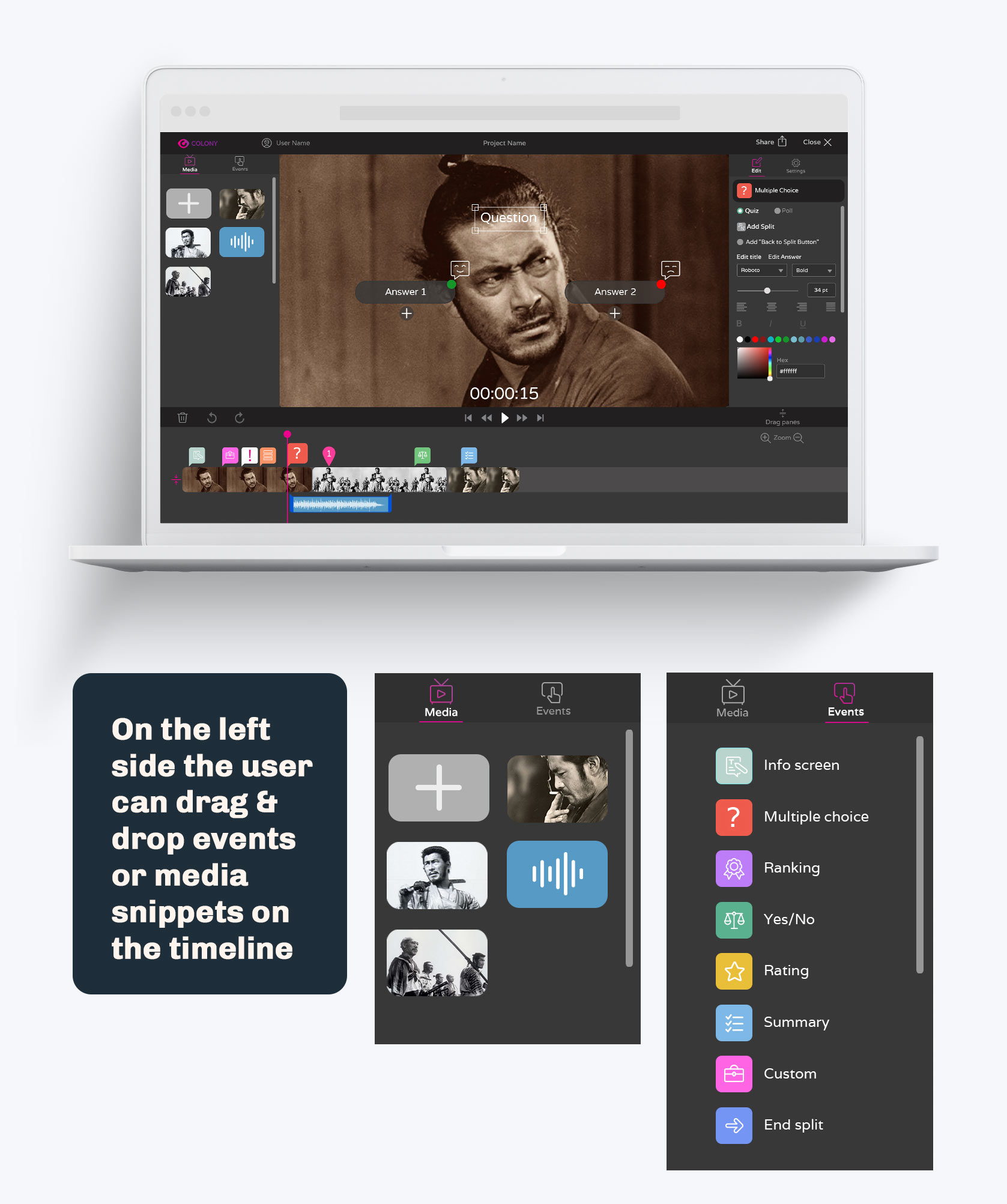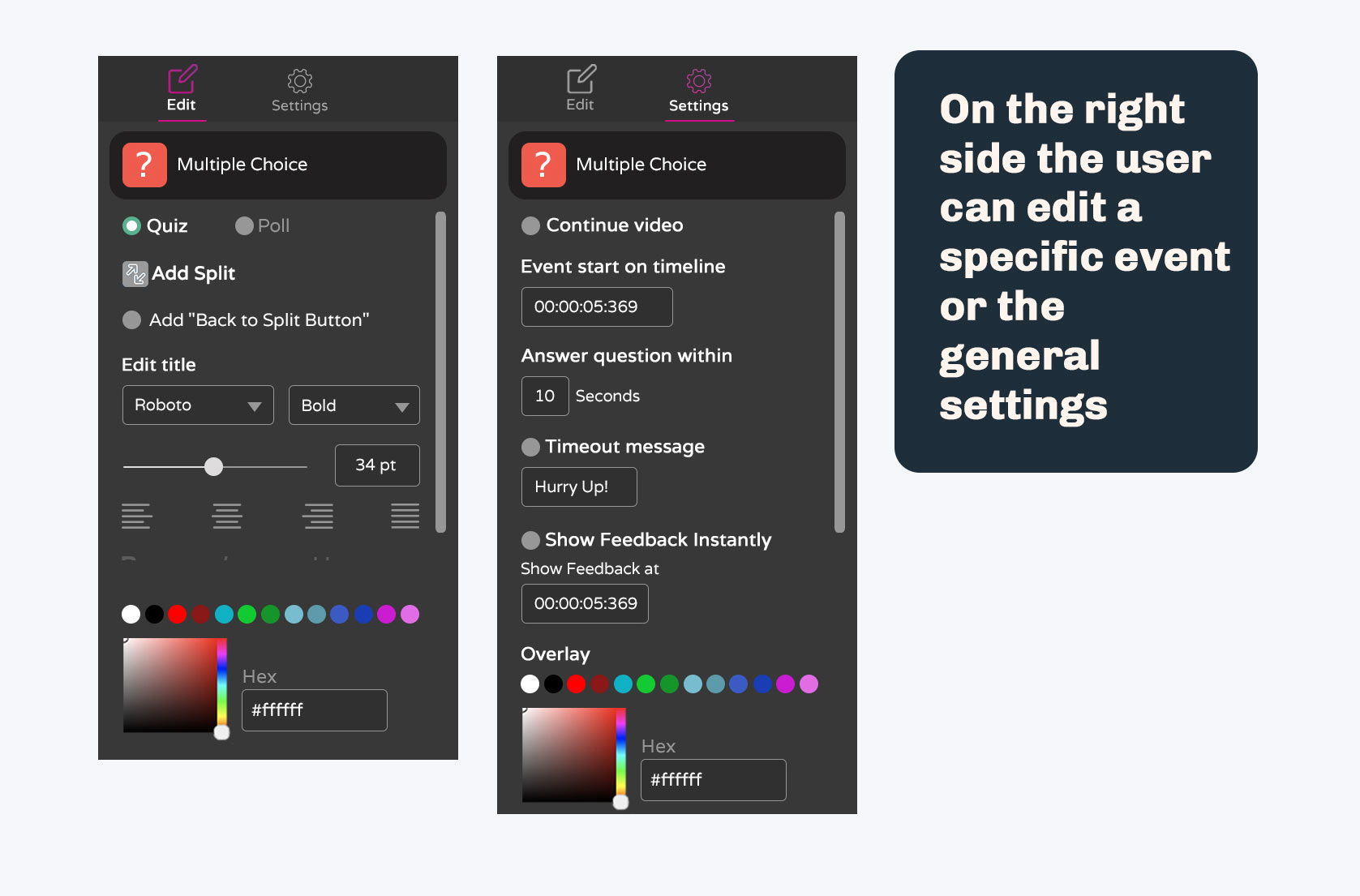 The user can make split events to another timeline and drag the panes to make the timeline larger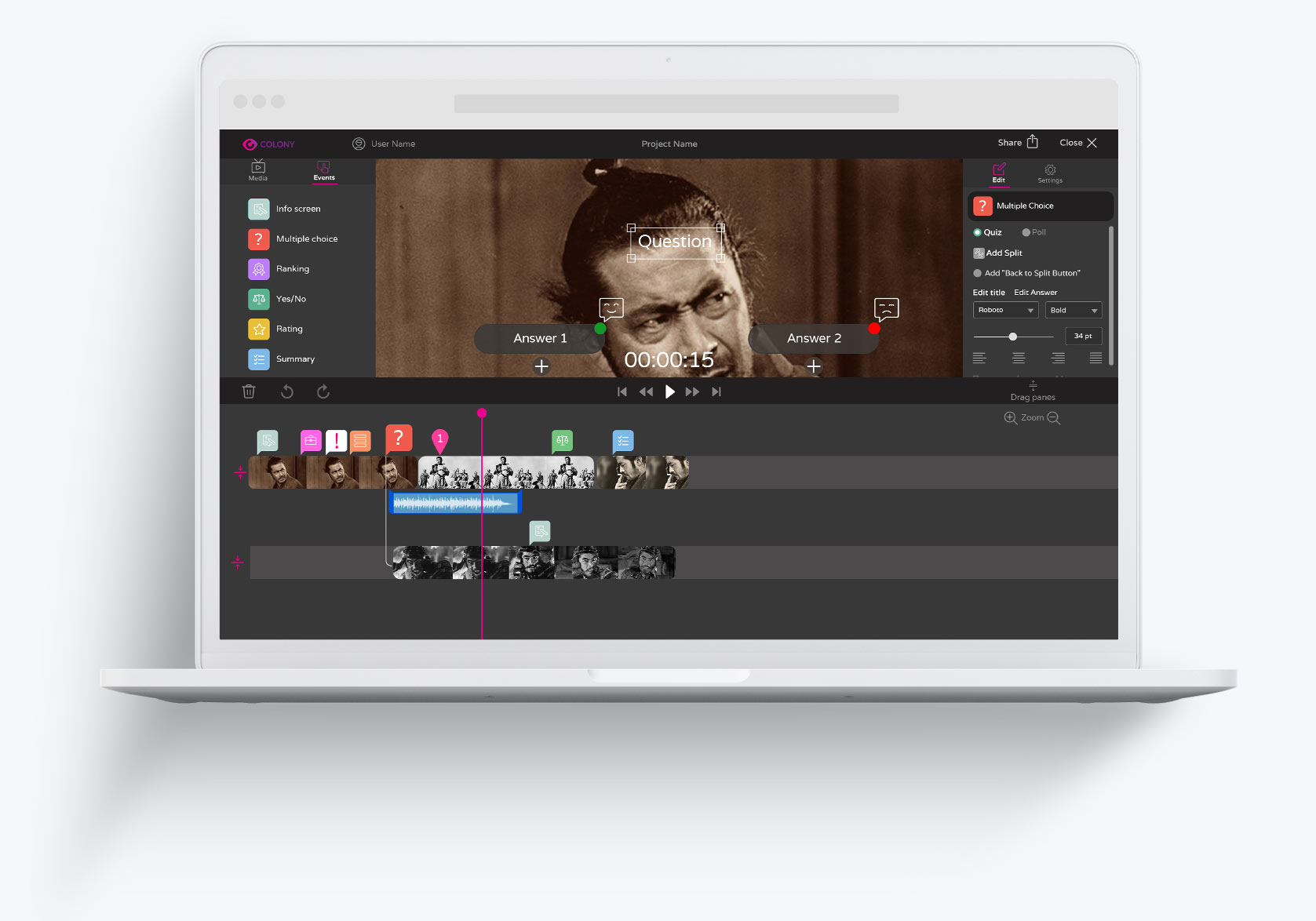 Instead of split events the user can create a menu event and place markers on the timelines.